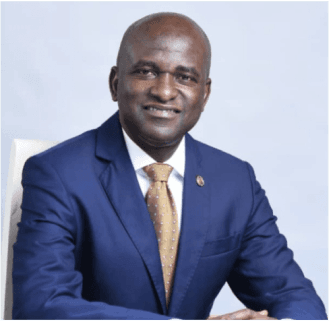 Board of Directors
Wale Agbeyangi
Non-Executive Director (Chairman, Remuneration and Nominations Committee)
About Wale
Wale is a consummate entrepreneur and investment banker with specialist knowledge of Securities Trading, Asset Management, and Investment Banking Services. He has an extensive network of Institutional and High net worth clients and investors across the global financial markets. He worked with Great Africa Trust Limited and later Meristem Securities Limited from where he joined Cordros Capital as the founding Managing Director.
Wale holds an MBA from Business School Netherlands, attended the University of Lagos, and was enrolled at the Nigerian Law School as a Solicitor and Advocate of the Supreme Court. He is an Authorized Dealer of the Nigerian Stock Exchange and a Fellow of the Chartered Institute of Stockbrokers (FCS).
He is currently the Group Managing Director/CEO of Cordros Capital and sits as the serving Chairman, Remuneration and Nominations Committee (REMCO) on the Board of CWG Plc.