We are Championing the New Africa
CWG is a Pan-African systems solutions company which specializes in a wide array of IT services including: communications, and integration services, infrastructure services, managed and support services, cloud services, and software.
As a leading provider of IT services across Africa, CWG operates a firmly established partnership network which connects businesses, enterprises, governments, customers, and consumers, utilizing value-added services to help them efficiently drive processes, and improve across their respective activities.

With over two decades of immense contribution to the Information Communication and Technology Sector, CWG has continuously remained a benchmark for excellence in Africa. We believe in and pursue an excellent service culture, and deliver our operations through global best practices using its ISO9001 certification process across the entire group.

Over time, we have received a number of accolades from our partners, clients, customers, media and professional bodies as a result of our service excellence and increased performance. Most recently, The World Economic Forum (WEF) recognized CWG as a Global Growth Company.
A Timeline of Our History
We commenced operations in Nigeria on
September 26th, 1992, as Computer Warehouse Limited principally catering to Computer hardware projects. Few years later, DCC
Networks was established as the Communication arm; to provide VSAT, Metropolitan, Wide Area and Local Area Networks to Corporate Organizations. In order to concentrate on the demands emerging in the area of Software systems, training and solutions; Expert Edge Software was acauired in 1999.
Further expansion led to the establishment of a branch in Ghana in 2003; with the aim to cater for the needs of the broader West African region. In 2005, Computer Warehouse Group was incorporated to co-ordinate and monitor the activities of the three subsidiaries companies (CWL, DCC and Expert Edge) thus freeing the Group Company to act as the Head Office providing shared resources function for the Subsidiaries. This enabled the organization to coordinate affairs from a central point to make them generallv more efficient and customer focused.
In February 2008 and with many giant strides already, Computer Warehouse Group attracted the interest of Abraaj Group, a leading Private Equity firm, who then invested in the company.
In pursuit of its Pan-African Vision, CWG expanded its base of operations and established other regional offices in East and Central Africa; CWG Uganda Limited (2010) and CWG Cameroon Limited (2012) respectivelv to handle the business interest arising from these regions. By March 2012, these Subsidiaries were merged into Computer Warehouse Group and ceased to exist as separate entities, rather as divisions.
On the 15th of November 2013, Computer Warehouse Group listed its shares on the Nigerian Stock Exchange as it ceased to be a Private Limited Company and became listed as a Public Company. This listing boosted the market Capitalization of the NSE by about N14 billion naira, making Computer Warehouse Group PLC the highest capitalized security in the ICT sector. Computer Warehouse Group PIc's listing also marked the first listing on the exchange after the launch of the X-Gen trading engine; the same engine used on the NASDAQ
As we progressed, the company consistently developed and distributed technology solutions that predominantly addressed the needs of businesses; thus enabling the growth of Conglomerates and SME's. Our commitment has seen us positioned as a formidable, yet quiet advocate powering several businesses providing technology solutions that ensures organizational efficiency and effectiveness.
Our Journey
Journey Date
Achievements
Infrastructure
CWL System
Network and communication
DCC
Introduction of Managed Service into Nigeria ICT Service Industry
null
Case Study on CWG
Columbia business school Abraaj group: Leading to PE investment
Journey Date
Achievements
MIT Case Study on CWG
null
The group was formed CWG
null
CWG list on the Nigerian Stock Exchange
null
CWG Recognition as Global Growth Company
null
CWG 2.0 Commissioned
null
CWG Recognition as Global Growth Company
null

We Are Pan African
Our Footprint spans across West, East, and Central Africa Regions. CWG provides resources for level 1-4 management across all countries, and partners with IT services organizations to deliver level 1& 2 resources in other African countries.

In 2016, Deloitte worked with CWG Plc to build an ecosystem of Service Providers in Sub-Saharan Africa under its PAN Africa Initiative – to help its numerous clients in addressing the challenges in the new converged arena and to help service providers to provide the best of the breed services for their subscribers. In 2018 CWG reorganized its services business under the CWG Support hub to consolidate various support services and strengthen its PAN Africa support.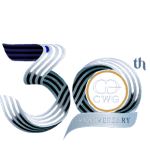 Celebrating 30 Years of positioning Africa to Maximise the Future
Celebrating 30 Years of positioning Africa to Maximise the Future
CWG started life through our founder Mr. Austin Okere as Computer Warehouse Group in 1992, relatively unknown with normal challenges typical with new business. Some 30 years later, CWG is now listed on the Nigerian Stock Exchange, now operational in about 17 countries in the world and has witnessed the emergence of 2 non-founder CEOs.