INSIGHT
CWG @30
Celebrating 30 Years of positioning Africa to Maximise the Future
CWG started life through our founder Mr. Austin Okere as Computer Warehouse Group in 1992, relatively unknown with normal challenges typical with new business. Some 30 years later, CWG is now listed on the Nigerian Stock Exchange, now operational in about 17 countries in the world, and has witnessed the emergence of 2 non-founder CEOs.
---
As we reflect on our history, showcasing our humble beginnings, our victories, our losses, and above all our learning as a knowledge-driven organization. These experiences have produced the opportunity to refine our corporate strategy and values, eventually birthing our CWG.2.0 roadmap as well as the establishment of our training academy, cementing learning as an integral part of our ethos and culture.
In those three decades, we have taken advantage of openings in the technology industry in Africa by leveraging the power of collaborative thinking to build strategic partnerships, encourage co-creation, develop our in-house capabilities as well as give back to communities where we operate and serve.
As I look back on the covid 19 pandemic through the lens of our company, I am mindful of the pivotal role our people, products, and services played in enabling families to have access to funds through our platforms to meet their primary needs in those standstill days. I remain proud of our ability to contribute to the well-being of our people, customers, end users, and nation in such a profound way. We anticipate that as we evolve and move on from such a dynamic period of change, a few questions will come to mind.
What remains fundamentally crucial for us is our commitment to our shareholders and investors, attracting the right partnerships and value creation in various communities. Therefore, I recognize that in this era of economic crisis and challenging business environments, the ability to solve the right problems with the right people, has become a focal point for us as a business.
---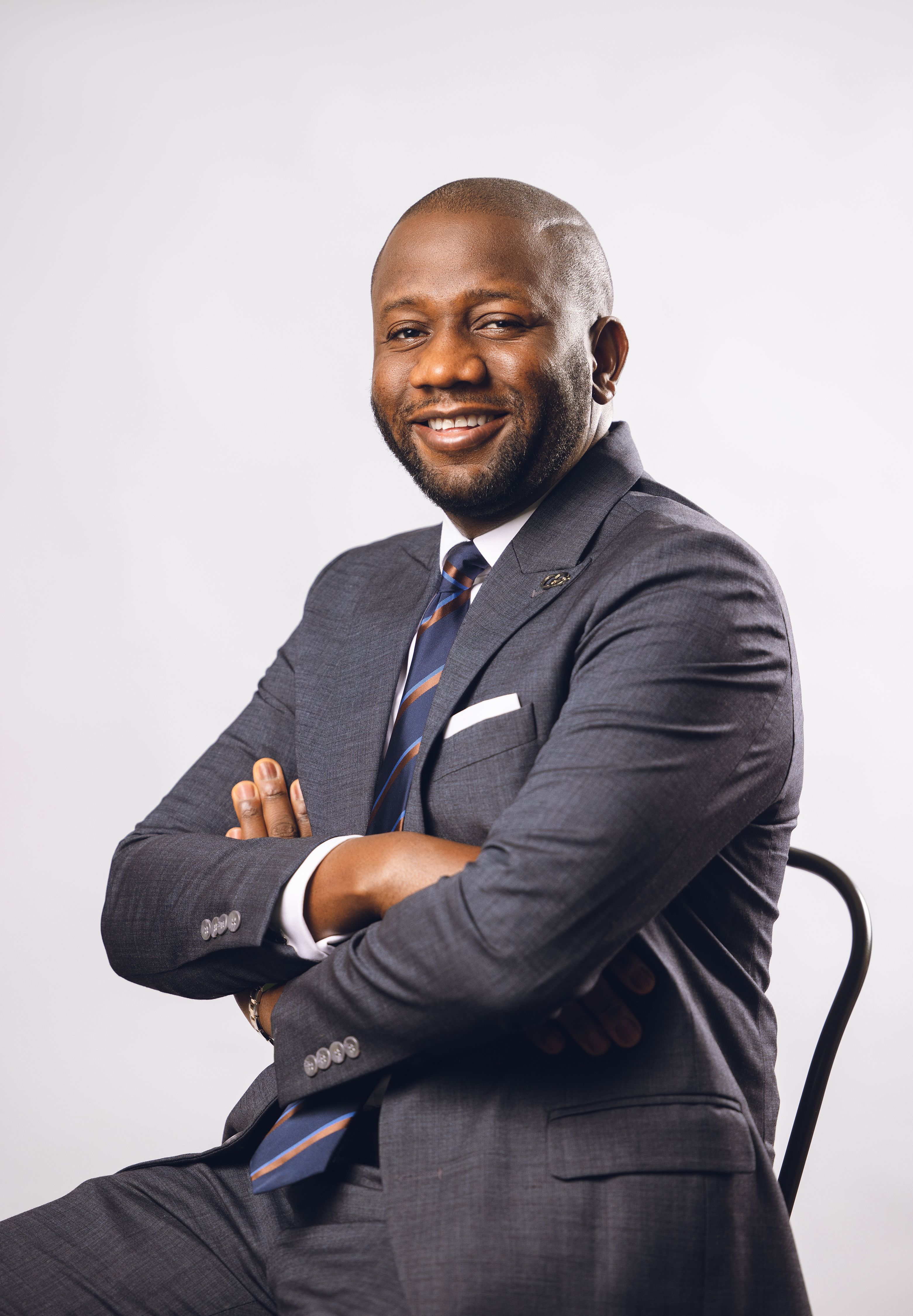 Adewale Adeyipo
Group Managing Director/CEO
Consequently, at CWG we have made it our priority to invest and reinvest in our people, ensuring they are trained to industry-level standards as well as creating a fun and enabling environment encouraging creativity and innovation.
In the near term, we are in the process of creating our own IIPs in response to tackling some of the challenges that come with off-the-shelf solutions for the local markets. We remain committed to serving our customers, deepening our relationships with our partners and stakeholders, and keeping our board informed at every point.
As we look back on how far we have come and the many great memories, and to the future, I have no doubt in my mind that the next 30 years will see us living out and transcending our version of a truly great and exceptional organization with a great team.
I look to the future with anticipation, and it gives me great pleasure to invite you on this journey of greatness with us.
---
---
The First 30…
On September 26, 1992, we launched our activities in Nigeria under the name Computer Warehouse Limited, focusing primarily on computer hardware projects. A few years later, DCC Networks was founded as the communication division to offer corporate organizations VSAT, Metropolitan, wide-area, and local area networks. In 1999, Expert Edge Software was purchased in order to focus on the needs that were developing in the area of software systems, training, and solutions.
---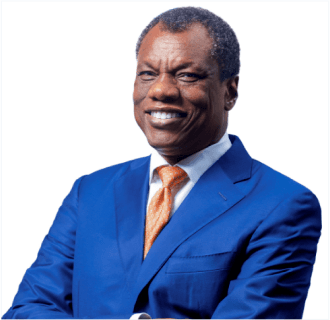 Austin Okere
Non-Executive Director
In founding CWG, we saw a clear problem calling for a unique solution.
The answer was a complete change of mindset in the way we perceived the customer and the total value that we could give to him, beyond just our profit aspiration. One of the most important attributes in any relationship, for us, is trust. Once we developed that trust over a period of consistent performance, where you say what you will do, and do what you say, the customers embraced us as a partner.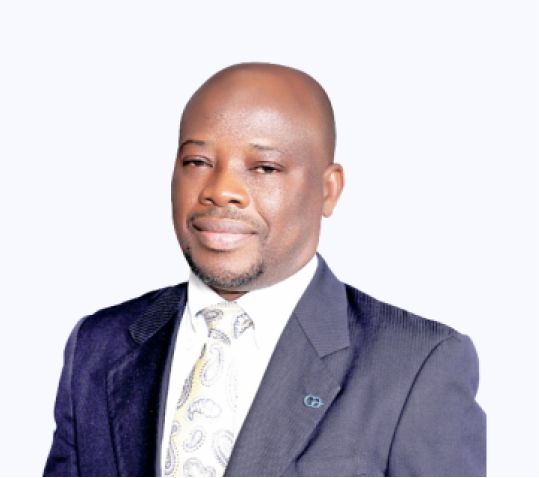 James Agada
Former CEO, CWG Plc
When we started selling Finacle, we realized it required very big servers to run, and sometimes the actual cost of servers was more than the cost of the software.
So, guess what we did next. We moved from just selling laptops and desktops, to selling big servers. We partnered with Sun and we became the major selling partner. And later, we partnered also with IBM. We moved from selling these laptops and desktops PC service, to selling enterprise servers. We also built support services to make sure the servers were always running. CWG kept evolving from just selling, to providing services.
To better serve the needs of the larger West African region, further expansion led to the opening of a branch in Ghana in 2003. The three subsidiary firms (CWL, DCC, and Expert Edge) were coordinated and monitored by Computer Warehouse Group, which was established in 2005. This freed the Group Company to serve as the Head Office and manage shared resources for the Subsidiaries. In order to make the business more effective overall and customer-focused, this allowed it to coordinate operations from a single location.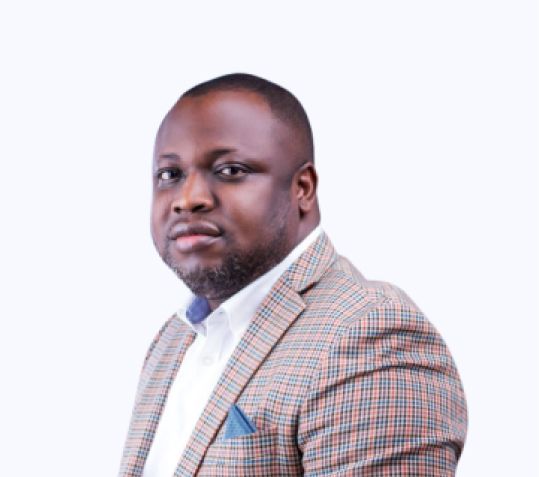 Rasheed Salawu
Former Business Director, CWG Plc
The culture has absolutely been fantastic. We realized early enough that we were providing services and so we saw ourselves as caregivers.
And because we were caregivers, everything we did centered on the customer. We were customer-obsessed, and that customer obsession is very important. I was a motivational factor for us in every other thing we did. And of course, beyond that, we had a backbone of good processes, procedures, and a very good management team that provided all of that.
A Truly Pan-African Brand
CWG Ghana, Cameroon, and Uganda have been providing software as a service development to clients in West, East, and Central Africa Regions for over 18 years at cost-effective rates. We have the required expertise to enable our clients to take their software solutions to a whole new level which will help you widen your reach and increase profitability. We also cater to all the issues relating to integration with your internal tools and software, and ensure strict compatibility checks through every round of deployment. Our team of software engineers is trained to work on the latest tools and technologies and have the experience in developing SaaS applications for Sales, CRM, Accounting, HRM, etc.
CWG grew its operational footprint in order to realize its Pan-African Vision, and set up additional regional offices in East and Central Africa, CWG Uganda Limited (2010) and CWG Cameroon Limited (2012), respectively, to handle the commercial interest generated in these regions. These Subsidiaries were amalgamated into Computer Warehouse Group in March 2012 and no longer exist as separate companies, but rather as divisions.
Abraaj Group, a renowned private equity firm, expressed interest in Computer Warehouse Group in February 2008 after the company had already made numerous significant accomplishments.
The noteworthy milestone on our journey to listing was the spectacular returns to our investors. CWG's returns on investments from inception in 1992 to 2013 when we listed was 2500-fold. Contextually, if you had invested just $10 with us in 1992, it would have been worth $25,000 in 2013. If you had invested $1000 your investment would have been worth $2,500,000 by 2013 when we listed. This is an achievement of which we remain deeply proud.
– Austin Okere; Founder & Executive Vice Chairman, CWG Plc
---
In order to transition from a Private Limited Company to a Public Company, Computer Warehouse Group listed its shares on the Nigerian Stock Exchange on November 15, 2013. The market capitalization of the NSE increased by approximately N14 billion as a result of this listing, elevating Computer Warehouse Group PLC to the position of most highly capitalized security in the ICT industry. With the listing of Computer Warehouse Group Plc, the X-Gen trading engine, which is also utilized on the NASDAQ, made its debut on the market.
As we grew, the corporation continually created and disseminated technology solutions that primarily served business demands, facilitating the expansion of conglomerates and SMEs. Due to our dedication, we have established ourselves as a powerful, yet discreet champion driving several enterprises by offering technology solutions that guarantee organizational success and efficiency.
CWG Introduces Fifth Lab

---
Retail payment systems and financial services being digitised is now a top goal for economic growth. With a wider variety of financial services, it gives the chance to reach far more people at much lower costs and provide them with what they need to develop resilience and seize chances.
– Austin Okere; Founder & Executive Vice Chairman, CWG Plc
---
The Next 30…
CWG will continue to transform to meet the market requirements. As Andy Groove of Intel said, only the paranoid survive. It is imperative to continuously reimagine and rediscover your space through adoption, agility, focus, and relentless execution. This makes transformation journeys part and parcel of successful and sustainable companies.
At every point in time, we pay close attention to the Austin's Five Forces Model for Transformation, namely, Vision, Team, Time, Resources, and Resolve. We have become adept at this, and we continue to replicate the model to remain a trusted partner to our customers and our communities.
As always, our best is yet to come.
Austin Okere; Founder & Executive Vice Chairman, CWG Plc
---